When it comes to online gambling, winning is undoubtedly one of the most thrilling aspects. Whether it's hitting the jackpot on a slot machine or having a successful run at the poker table, the excitement of winning is hard to beat. However, the true satisfaction of online gambling lies not only in the wins but also in the ability to withdraw your winnings. Navigating withdrawal terms in online casinos is a crucial step to ensure a seamless and enjoyable gambling experience. In this article, we will delve into the intricacies of withdrawal terms, discuss common requirements, and provide you with tips on how to navigate them effectively.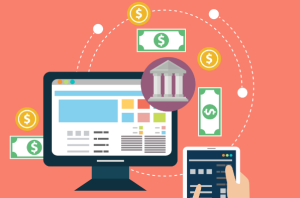 Understanding Withdrawal Requirements: Know the Terms
Before diving into the world of online gambling, it's essential to familiarize yourself with the withdrawal requirements set by online casinos. These requirements outline the conditions you must meet in order to withdraw your winnings. While the specific terms may vary from casino to casino, some common requirements include wagering or playthrough requirements, minimum withdrawal amounts, and verification procedures. By understanding these terms upfront, you can avoid potential surprises or frustrations when it comes time to withdraw your funds.
Wagering or Playthrough Requirements: Unveiling the Conditions
One of the most crucial aspects of withdrawal terms in online gambling is the wagering or playthrough requirements. These requirements dictate the number of times you must wager your bonus amount or winnings before they become eligible for withdrawal. For example, if a casino has a 20x wagering requirement and you win $100 from a bonus, you would need to place bets totaling $2,000 before you can withdraw your funds. It's important to note that different games may contribute differently to the wagering requirements. Slots often contribute 100%, while table games or video poker may contribute a lower percentage. Understanding these requirements allows you to plan your gameplay and ensure you meet the necessary criteria to withdraw your winnings.
Minimum Withdrawal Amounts: Reaching the Threshold
Another important aspect of withdrawal terms is the minimum withdrawal amount. Online casinos often set a minimum limit for withdrawals to ensure that transaction fees and processing costs are covered. This minimum amount can vary depending on the casino and the payment method you choose. It's crucial to be aware of these minimum withdrawal requirements to avoid any inconvenience or delays in accessing your funds. Additionally, consider your playing style and bankroll when choosing a casino, as some platforms may have higher minimum withdrawal limits that may not align with your preferences.
Verification Procedures: Ensuring Security and Compliance
To maintain a secure and compliant online gambling environment, casinos often have verification procedures in place. These procedures are designed to verify the identity of the players and prevent fraud or money laundering. When requesting a withdrawal, you may be required to provide certain documents, such as a copy of your identification, proof of address, or payment method verification. While these procedures may add an extra step to the withdrawal process, they are essential for the safety and integrity of online gambling platforms. It's important to cooperate with the casino's verification requests and provide the necessary documentation promptly to ensure a smooth withdrawal experience.
Tips for Navigating Withdrawal Terms
Navigating withdrawal terms in online casinos can be a straightforward process with a few key tips in mind. First, read the terms and conditions thoroughly before engaging in any online gambling activities. Understanding the withdrawal requirements and procedures from the beginning will help you plan your gameplay and avoid any surprises. Second, choose reputable and licensed online casinos that prioritize transparency and customer satisfaction. A reliable casino will clearly outline their withdrawal terms and have a responsive customer support team to address any questions or concerns. Finally, be mindful of your own preferences and playing style. Consider the minimum withdrawal amounts and processing times when selecting a casino to ensure they align with your needs and expectations.
Conclusion
Navigating withdrawal terms in online casinos is a crucial step to ensure a seamless and enjoyable online gambling experience. By understanding the withdrawal requirements, including wagering or playthrough requirements, minimum withdrawal amounts, and verification procedures, you can plan your gameplay and withdrawals effectively. Remember to read the terms and conditions, choose reputable casinos, and be mindful of your own preferences. With these tips in mind, you can confidently navigate withdrawal terms and smoothly withdraw your winnings, enhancing your overall online gambling journey.
Understanding Withdrawal Terms for Smooth Gambling Online